SCHICKRAM IT GMBH IS AN IT SERVICE PROVIDER FOR GERMAN SMES AND A VENDOR FOR GLOBAL PLAYER IN PLANT CONTROL SYSTEMS. FOR ALMOST 20 YEARS THE COMPANY HAS BEEN COOPERATING WITH ALSO. FOUNDER MICHAEL SCHICKRAM SPEAKS ABOUT ENDURING VALUES IN A RAPIDLY CHANGING BUSINESS AREA.
Mr. Schickram, people say that you've attended more IT training at Hewlett Packard than anyone else in the world. How did this strange hobby get started?
You know, I'm the most curious person in the world. I'm interested in almost everything really. I've been involved with IT since I was a kid and took apart my first programmable pocket calculator at quite an early age. Today I'm interested in how my customers work. But above all I want to increase my knowledge all the time.
So is it true that no one else has as many HP certificates as you do?
A few years ago I still had the most in Europe. That's what HP told me, anyway. I don't know if it's still true today. In most cases I teach myself a new technology through self-study – from programming, to designing networks, to managing a cloud system – then I take the test at HP. My customers are usually most surprised to find themselves in a highly technical conversation with the owner of the company himself.
What exactly does Schickram IT do?
We have two different types of customers. Firstly we have traditional SMEs here in the northeast of Bavaria, in the food industry, for instance. For these customers we do everything from delivering hardware to an outsourced IT department, from the telephone system to repairing the printers. The second type of customer is completely different: we deliver IT to OEMs: original equipment manufacturers.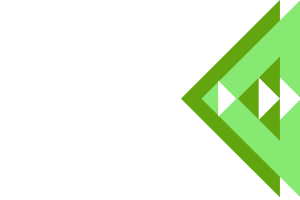 That means big plant manufacturers.
Exactly. The machinery, big filling systems for example, is controlled with our technology. What we offer here is tailored solutions. In both cases we see ourselves as our customers' enabler, someone who allows them to work efficiently.
ALSO sees itself as an enabler as well.
Yes, we're part of a multi-stage enabling process.
What exactly is your cooperation with ALSO like?
Oh, that's been going on a long time now, more than 20 years. It all began with HP, whose products are our major seller. I need a strong partner for sales, who can handle supply chain management for HP in Europe. And one of these partners is ALSO. I order there, and then they send the truck with the goods to my customers. That's still the heart of our cooperation today. But there's been more and more added to that in the last few years.
What exactly?
There's the solutions area. As you can imagine, an IT system today is highly complex. It's simply impossible to have all the data in your head. In the development stage for an end-to-end system we like to play mental ping pong with experts for ALSO to create an optimal solution for the customer. Some processes even aren't possible without ALSO.
Which?
If I'm setting up a wireless network today, I don't put down a router just anywhere – sometimes you need hundreds of transmitters on a company's grounds. To do that I first have to take extensive readings, and we can lease the very expensive equipment we need to do that from ALSO. We also cooperate in the supply sector. These are mass products which we source from ALSO, for instance around 500 mice or keyboards. And finally there's the ever more important area of financing.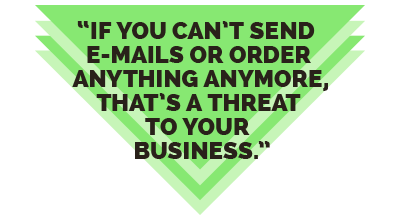 What's that about?
I can get a credit report on potential customers from ALSO, or take out trade credit insurance to protect us against possible defaults. These are things that I can get on the free market, but ALSO offers me them tailored to the IT industry. And once ALSO even helped us to solve problems at short notice.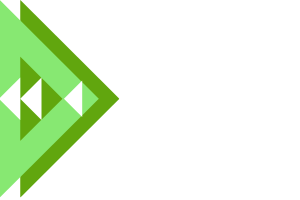 What happened?
My partner was elected Lord Mayor of Schwandorf, and so he had to leave the company. So effectively this meant that Schickram IT was now a new company. I had no problems with the banks, but I had them with manufacturers. Typically there's a trader hierarchy here that's about bonuses, better prices, bigger discounts, and so on. Another thing that's important is sales in the previous year. But on paper I didn't have any. And suddenly the limit on very important trade credit insurance was too low as well. In the latter case ALSO helped the new company to "inherit" the old company's terms.
You are also very active in the ALSO network – you're currently on the elected Advisory Board. What is the significance of this coalition?
This is a cooperation of several systems companies that support each other in different areas: it's about economic collaboration, sharing knowledge, or bundling training, which can generate major discounts. Every case is a win-win situation – everyone involved benefits. What makes this platform special is that it isn't run with a view to making a profit. It's about networking, it's about the members and how they interact. This creates very close and personal business relationships.
You have a very close connection to your key account manager at ALSO as well.
Yes, Urs Cramer has been with us for more than 18 years. Whenever a new employee starts training with us, roughly the third phone call is with Urs Cramer. Then he tells the new guy: "If you've got a problem, give me a call, I'll help you out. And at some point I'll show you how to order properly." A lot of my employees started out thinking that Urs Cramer was a co-worker at Schickram IT GmbH. This personal contact is very important to us – especially in an industry that's often considered anonymous.
How important is personal proximity in your industry?
To me nothing matters more. I still remember a story from the early 1990s today: a doctor in Schwandorf wanted to get his son a computer for Christmas. I wasn't allowed to bring it around until the morning of Christmas Eve so that the curious young kid wouldn't find out. At six in the evening, just as we're sitting down to dinner, my telephone rings. The doctor, who's still my customer today, is on the phone and says: "Schickram, you have to come, my boy is crying!" So I had to go. I swapped the plugs for the mouse and the keyboard and everything worked fine, I wished them a Merry Christmas and drove home. I firmly believe that personal contact is the backbone of German retail. And in the IT industry it's essential to survival.
Why is that?
If you have a company and you company car is broken down, that's not a threat to your business. But if you can't make a telephone call, send e-mails, or order anything anymore, that is a threat to your business. IT is the central nervous system, the brain of the operation. If you rely on it, you have to be able to have blind trust in it; it also sells you things that you generally have no idea about. Here's another example: we sold a wholesale butcher in Schwandorf a new memory system. HP had sent three of its staff, that's how big the order was. The butcher's technician was talking excitedly with the people from HP, and the boss was sat at the end of the table without saying anything. I could see that he didn't understand a word. After two and a half hours he said to me: "Schickram, how many more sausages can I sell with the new system?" So I sat back down with him and explained everything in a language he understood.
People used to buy a program on a CD or DVD in a store, today they download them. What is happening to personal customer contact in the cloud age?
I see that most customers are still very skeptical about cloud services. They're worried about data security. Then they have a bandwidth problem. In big cities with fast Internet the cloud is fantastic. But out in the country it just takes too long to upload or download large volumes of data. That isn't about to change any time soon. But it's still clear that there's no getting around the subject of the cloud in our industry. That's why it's entirely natural that we are a Trusted Advisor for our customers when it comes to this as well, and that we work with them on secure and practical solutions.
Where do you still see growth potential of the IT industry?
Industry 4.0, the Internet of Things, which means different devices communicating with each other, is going to be a big thing. Security will be very big as well, for instance protection against hacker attacks. These fields have something in common: they are highly complex and keep on getting even more complex. Getting help from experts is the only way to move forward here. So I firmly believe that everything to do with consulting will continue to experience strong growth. That's our future business. Here, too, trust between the customer and us is a hard currency – nothing will change there.