QUICKLINE IS SWITZERLAND'S FASTEST GROWING INTERNET, TELEPHONY, AND TV PROVIDER. FRÉDÉRIC GOETSCHMANN, THE COMPANY'S CFO, EXPLAINS WHAT MULTIMEDIA CUSTOMERS WANT TODAY AND WHY THE FUTURE OF TELEVISION IS BEING INVENTED IN SWITZERLAND.
In one sentence: What is Quickline?
As the third largest TV provider and the fourth largest telephony and Internet provider, Quickline is a significant multimedia provider in Switzerland – and despite its size it is still very friendly and appealing.
What products do you offer?
It all started with television until people discovered that you can also offer Internet and therefore fixed-line telephony over a TV cable. The next step then was that TV became interactive. That gives rise to a lot of possibilities that are interesting to customers, such as time-delayed television. Switzerland is playing a pioneering role in this.
Why is that?
Let me give you an example: If you get home at 9 o'clock, you can still watch a show from 8 o'clock. And you just skip over the commercials. For customers this is of course extremely enjoyable and practical: They get to watch exactly what they want, when they want. In other countries, the advertising lobby denies TV customers such options.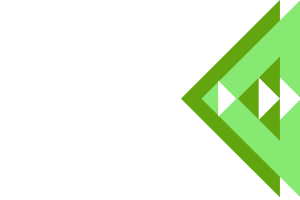 How does this type of television work?
We have more than 130 channels in our TV offering – free to air. You can also book specific options: movie packages, sports, culture, whatever you want. Programs are available for seven days and can be recorded as well. Five years ago we were the first provider to offer customers this new way of watching TV. It has since become the standard here, but it was the foundation of our growth in recent years. We started very small, but are now the fastest growing multimedia provider in Switzerland. This is partly due to the fact that we have a unique structure: We work very closely with the local network operators. That's highly convenient for customers.
How so?
The customer's primary contact is the local network operator. If your home Internet stops working, the operator comes and can solve problems on the weekend too. Naturally this contact is also more personal than with the large multimedia corporations. This local connection in combination with our prices is very much in demand, especially among customers who value personal service. Then there are those who are won over by the attractive offers, and those who live in rural areas. You see, the big providers focus mainly on conurbations, whereas we offer top bandwidths everywhere.
So where does ALSO come into it?
It all started three years ago with our Mobile division. We already offered mobile telephony five years ago, but only with SIM cards. That wasn't a success. People didn't think we had the expertise for this market, and we quickly realized that we also have to offer the mobile devices at favorable conditions. But you need a strong logistics partner to do that. That was ALSO. We quickly agreed that it makes no sense to outsource just the mobile device logistics to ALSO, there are also a lot of other things that have to be sent as well, such as modems and TV set-top boxes. Since then ALSO has done this for us.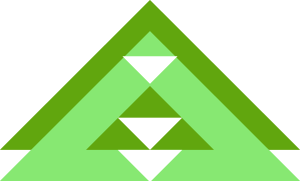 Can you explain how exactly the collaboration works?
Quickline also has shops. They need to be equipped with exhibition materials, often customers want to walk out with a new device as well. ALSO handles these logistics for us. If we don't have the right things in stock on site, thanks to ALSO we can guarantee that the customer gets it in his mailbox the next day. And when it comes to repairing devices, we also rely on ALSO in order to handle returns effectively and quickly. The inspection of incoming goods is important as well.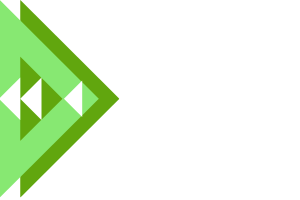 What is that?
You buy electronics goods on the world market, and everything to do with cables and plugs can often be pretty chaotic and does not always meet Swiss standards. That's why it is important to check that goods are compatible and complete when they come in – which ALSO does for us.
Are there any other processes that you outsource to ALSO?
Combination products do very well in Switzerland: if you order Internet, telephony, and TV as a package and get a discount. But the customer doesn't want to get sent his new mobile device today, a router tomorrow, and a set-top box the day after. He wants one parcel with all his products – along with a packing slip and installation guidelines. We used to have this put together in South Korea, but that did not allow for much flexibility. Since we outsourced this to ALSO two years ago, everything has run smoothly. We could also imagine using pre-financing services in cooperation with ALSO.
How would that work?
For example, if we were to purchase a large volume of goods, the invoice would initially be paid by ALSO. We then pay ALSO when the goods are specifically ordered by customers. In this case ALSO would take on the pre-financing. For our part, this would optimize our net working capital. In turn, ALSO has excellent credit conditions and could finance it without any problems. We are in negotiations. But there are other areas where cooperation would be possible, such as ensuring the right inventory range. ALSO would inform us when inventory ranges fell below defined minimum levels. So far we've ensured this internally with Excel lists, but ALSO has far better tools. And as we are very happy to work with ALSO, this is an interesting option for us.
What exactly do you like about the cooperation?
It's pleasant. That may sound a bit basic, but it hits the nail on the head: On the one hand, we benefit greatly from ALSO's process expertise, on the other, the lines of communication are always very short, interactions are personal and friendly. But above all we value ALSO's future orientation.
What do you mean by that?
You can see it in our cooperation. We work on a highly innovative, highly dynamic market. The fact that ALSO dared to enter into a cooperation here shows that it looks to the future and is focused on our future growth. And it has been known to happen that ALSO proactively makes us aware of innovations in the field of logistics.
Like what, for example?
The MyDelivery service for instance. To date the problem with delivering is that customers often aren't at home. MyDelivery has an answer: The customer receives a text message in advance and can then decide when and where he wants to receive package. So ALSO said to us: "Would that be of interest to your customers?" All these innovations of course have to be checked to see if they will pay off for us. But we are very grateful to receive competent advice; after all we're not logistics professionals. We are glad that ALSO has our backs here, because we have a lot planned for this year.
Like what?
Sadly I can't say too much at this time. We are working on a completely new TV experience that will set new standards in terms of usability. Over the past few years we have invested in the development of a TV platform that gets customers the content relevant to them more quickly. We are now facing the big problem that we can choose from a wide variety of movies, series, shows, sports and cultural programs, but researching what we really like is often like trying to find a needle in a haystack. And TV customers often also have to deal with media breaks: They can't always see the content they want to see on the device they want to see it on. There will be a solution for that, too. Whether you're watching on a smartphone, a tablet, or on the big screen, whether at home or out and about, we want to offer our customers the best TV experience.