MICROSOFT WAS, IS AND WILL REMAIN THE MOST IMPORTANT COMPANY IN THE IT SECTOR. DAVID SMITH, VICE PRESIDENT FOR THE WORLDWIDE SMB SECTOR, EXPLAINS WHAT THE MOBILE FUTURE WILL BE LIKE.
Microsoft's worldview is all about "mobile first, cloud first", can you briefly explain it?
We live in a "mobile-first, cloud-first" world, and the transformation we are driving across our businesses is designed to enable Microsoft and our customers to thrive in this world. Mobile is a state of being, not a device – yes, we all love our devices. But what matters is not that the devices are mobile, but rather that they enable us to be mobile. If you embrace the principle that the mobility of people is the prize, we open ourselves up to intriguing possibilities. What if devices were interchangeable? Disposable? Already present at every location you find yourself in, embedded into the very environment around you? The next breakthroughs in mobile require letting go of existing definitions of the word and embracing it as a state of being, not a category of hardware.
To what extent is the cloud important for this concept of mobility?
Of course what enables this mobile state of being is the existence of a pervasive source of up-to-date information that moves at the speed of life. The cloud moves computing power to where it can do the most good, keeps data where it can flow most freely, and connects all of us to all of us, enabling new worlds of capability. In the days, months, and years to come, it won't simply do these things, it will do far more work on our behalf by understanding where we are, what we are doing and most importantly, why.
How does cloud computing specifically help customers?
Increasingly, customers are moving beyond basic computing and storage, taking advantage of higher-level cloud services to achieve business transformation. The cloud allows customers to innovate more rapidly while simultaneously lowering costs. For example, one of the many significant ways cloud technology can impact small and medium-sized businesses (SMBs) is by providing tremendous IT benefits without the traditional cost and complexity. Cloud technologies are easy to deploy and easy to manage, which is absolutely critical for SMBs.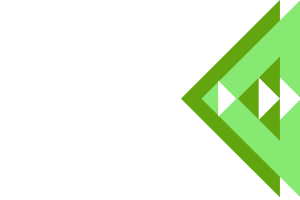 Why SMBs in particular?
Microsoft believes that cloud technology has three major benefits for SMBs. First, you reduce the burden of maintaining IT infrastructure in-house, allowing more time to go toward core business activities and goals. Second, you can make anytime, anywhere working a reality, boosting productivity and morale. Third, you can have cost-effective scalability – whether you're expanding products or services, moving into operating in other markets or adding more employees. Studies also suggest that greater use of technology by small and medium-sized businesses can boost growth by improving their efficiency, productivity and ability to compete. Additional findings reveal that partners that invest in cloud have a significant advantage over the rest since they accrue new customers at a faster rate and generate more revenue per employee compared with non-cloud-oriented partners.
Today the option to work on your documents across devices and the ability for different users to work on the same document simultaneously is a need. What is Microsoft's take?
One of our three main company ambitions is to reinvent productivity. Nowhere is this more obvious than with Office. More than 1.2 billion people – roughly one in six people on the planet – use Office. New ways of working depend on effective collaboration and the exchange of ideas in terms of better results. Office 2016 meets modern demands by making collaboration and teamwork easier than ever before. Just as Office changed the way we work as individuals, Office 2016 will change the way we work together. This release accelerates the Office transformation from a familiar set of tools like Word, PowerPoint and Excel to a new way of working together. With solutions like Skype for Business, OneDrive, Delve, and Sway, Office has become an array of powerful productivity applications connected to a continually growing set of cloud services. The new Office removes barriers to team success. For example, co-authoring in Word, PowerPoint, and OneNote includes the ability to see what others are typing in real-time. Skype integration is now available across the Office Online and rich client applications and allows you to instant message (IM), screen share, talk, or video chat right in your documents. And now that we have delivered Office across all platforms, this means that your Office travels with you in full fidelity with our Office mobile apps across Windows, Android, and iOS. Office 365 with the new Office 2016 applications is the smartest productivity suite ever. And your documents are more safe and secure as Office 365 provides automatic monthly security updates and feature releases. The beauty of Office 365 is that the features keep coming.
Some customers are still wary of storing important information in the cloud. How can the safety of data in cloud computing be ensured? What are the approaches of Microsoft?
Microsoft is committed to providing the most trusted cloud on the planet. Our foundational principles of security, privacy and control, compliance, and transparency lead us to advocate for and defend the rights of our customers. Microsoft leads the market in addressing concerns on trust by investing in security capabilities that give customers choice in cloud offerings and by collaborating with industry and governments to build trust and assurance in the cloud ecosystem.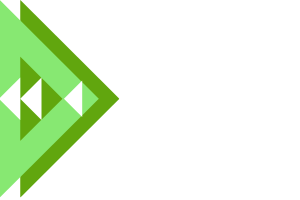 Millions of people are already using Windows 10. What are the main benefits?
Windows 10 momentum is strong and growing with more than 200 million devices already running Windows 10. Our original equipment manufacturer (OEM) partners have over 90 000 unique device models running Windows 10 now and we are currently selling the widest range of Windows hardware ever available. The operating system offers many benefits. Windows 10 can protect your company against cyber­attacks, deliver experiences your users will love, and enable continuous innovation with the platform that keeps your company up-to-date with the latest technology. Windows 10 Pro helps businesses to effectively and efficiently manage their devices and apps, protect their sensitive business data, support remote and mobile productivity scenarios, and take advantage of cloud technologies. Windows 10 offers light management that scales and has one universal app platform, one security model, and one deployment and management approach. Across the board, less complexity helps small and medium-sized businesses save resources like time and cost, so they can spend more resources on innovation.
ALSO has systematically moved over to the cloud as well in recent years. Among other things, ALSO sells Microsoft products on download platforms. How would you characterize Microsoft's collaboration with ALSO?
Microsoft engages with ALSO across all commercial aspects of the business spanning across cloud services, software, and devices. Our collaboration has been very productive and positive.
How long have you been collaborating with ALSO?
I have personally been involved with ALSO for five years. However, Microsoft's relationship with ALSO dates back much longer than that.
How would you describe ALSO's cloud channel and the unique value it offers customers?
ALSO has done a very good job in the transformation of its channel from a transactional one to a solution-oriented Managed Services Provider (MSP) channel. Now, as partners mature into their new role as MSPs, they ultimately need to provide complete solutions for highly functional SMB workplaces based on Microsoft Cloud Services. They will also need to ensure that customers are satisfied with the solutions, derive lifetime value, and therefore consume and renew.
ALSO's marketplace concept enables up- and cross-selling on top of Office 365. Who do you think will benefit most from such an approach?
The customer ultimately benefits from this approach. ALSO is one of the pioneering business-to-business (B2B) solution aggregators in the industry with very large customer potential. Our task is to tap the potential of ALSO's marketplace together by offering complete solutions that include devices, cloud services, key independent software vendor (ISV) applications and managed services. To make this a long term success, we must deliver these solutions as seamlessly turnkey packages that the reseller can engage the end customer with.
Microsoft is a pacemaker and enabler of digitalization. Could you give us a hint regarding your "next big thing"?
Our vision is to empower every person and every organization on the planet to achieve more. It's a vision that connects back to our earliest days as a company, but is aimed directly at the opportunities and challenges that the world will face in the decades to come. We strongly believe we can help people to achieve more by giving them the right tools to overcome the limits of time, place and complexity.