TOMI AUTERE, SALES DIRECTOR FOR THE IT SERVICE PROVIDER INMICS, ON TECHNOPHILE FINNS, SUSTAINABLY RUN DATA CENTERS AND T-SHIRTS THAT ARE TOO SMALL.
Mr. Autere, Finland is seen as a dreamland for digital technology. Proportionally speaking, nowhere else in Europe puts as much money into start-ups, the prime minister Juha Sipilä is an IT manager. Why are Finns so good with technology?
It's a tradition for us. We Finns have always been a nation of engineers, we love fiddling with things and technical solutions. Inventors are highly respected here – naturally that draws a lot of young people to this sector. Also, I went to a technical school when I was young and learned how to work with computers early on. And when my father founded Inmics in 1989 it was clear what I was going to be.
How did Inmics' story begin?
My father is an electrician, he worked in a licorice factory. That's a big thing over here. But most foreigners don't like our licorice as they find it too strong. My father was also always very interested in computers. So he bought components for computers from a predecessor of ALSO in Finland. Then he built the computers in my playroom. So you could say that Inmics began as a playroom company.
What does your group do today?
We design and create IT solutions for companies: we deliver computers to companies, supply them with software and run maintenance on their systems. We're a one-stop shop, we offer our customers all services from a single source. That also extends to server and cloud services. Our customers include, for example, the University of Helsinki, and metalworking and power companies. They like that we're still a family company.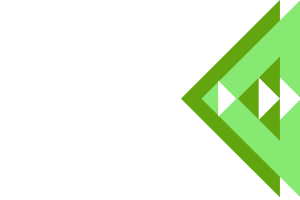 What do customers appreciate about that?
The IT market in Finland is dominated by international players, by big companies that might slightly scare off a lot of smaller customers. We're different. We have 120 people working for us now, and we add more every year, but customers like the fact that it's always the same technician who turns up: Inmics has a face. On the other hand, Inmics still feels like a start-up as well.
Why is that?
If an employee has an idea of how something could be done better, they can knock on my door any time. This spirit means a lot to me. It was clear to me from very early on that this is exactly the kind of company where I would like to work. I tried my own start-up when I was just 12.
What was your business idea then?
I probably shouldn't say, but here goes anyway. Like everyone else my age, I used to love T-shirts with the logos of big fashion brands on them. I found out that you could order them really cheap from China. Obviously they were knock-offs. But I ordered hundreds of them. It was only then that I found out that Chinese sizes are different to ours. Almost every T-shirt was too small and I was stuck with them. I still have a few of them today – as a warning against making rash business decisions.
You have been working with ALSO for decades. What has changed over the course of the years?
The cooperation began with logistics; we or­der­ed computers, printers and servers from ALSO and then they were delivered to customers. I remember quite clearly that everything was done by fax at first, this is the middle of 1990s we're talking about. So when ALSO launched its online shop, I think that was in 1999, it was a huge change – and ALSO quickly became our most important partner.
How so?
The biggest difference was that you could see in real time what they could deliver – and for what price. Then there were a lot of special offers, very significant bulk discounts, for example, and you could see it all straight away. We quickly understood that this was the future, and so ALSO became our most important sales partner. Our cooperation developed from there, and we're still very happy about it today.
What do you value about ALSO?
Its stability and reliability, the high level of professionalism. But above all the Marketplace opens up completely new opportunities for us.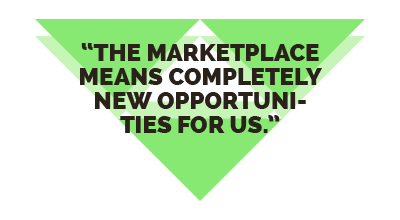 Can you explain how Marketplace works?
The ALSO Marketplace is a digital place where dealers have the opportunity to sell their products and services. Naturally it's all carefully moderated – you can't sell fruit and vegetables here. It's goods and services that the IT sector wants. You can also very easily buy software licenses on Marketplace. We take advantage of this, for instance, to provide our customers with Microsoft cloud service licenses. The offer by ALSO to deliver computers with pre-installed software also makes a lot of sense for us.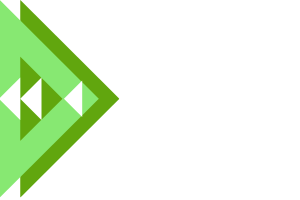 How does this help you?
For example, if we order 15 workstations for a customer, we can also book the installation of all the main programs from ALSO – which means that the computers are sent to the customer ready to go. This saves everyone involved time and money. The bonus for the customer is that they only have one point of contact. ALSO works behind the scenes – and this helps us to work more quickly and more efficiently. It's exactly the same for ALSO's webshop offers.
How do they work?
As all our orders go through ALSO anyway, it only makes sense that ALSO runs our webshop as well. It still has our logo on it though. This way we can take advantage of a fully developed product, which saves us having to program our own shop, which is a lot of work.
But you offer your own services on the ALSO Marketplace too. What are they exactly?
Our cloud services, for instance. There are a lot of smaller resellers that do not have their own data centers, but that still want to offer their customers services. Then they buy the corresponding cloud solutions from us: web space, virtual server capacity and so on.
Are there more offers from ALSO you use?
I can imagine that we will work together in the area of financial services in the future. One of our boom sectors is data centers and cloud services. These systems are very, very expensive. The figures can quickly run into the millions and ALSO helps to make that a reality – with loans, for example. So far we have three big data centers – but the work of our customers is highly data-intensive, and we have expanded our customer base into Eastern Europe and the Baltics as well. So no doubt there's more on the way. It's as if Finland were made to run big servers.
How do you mean?
We have the ideal conditions. The political system is secure and stable, there are no earthquakes. We have enough excellently trained specialists who can make sure that everything goes without a hitch 24/7. Above all, though, we have the right climate for data centers. We can run them with outstanding energy efficiency. Most of the time it's very cool up here. That annoys a lot of Finns, but we can operate the server centers with minimal air conditioning at least six months a year. And for a long time we have, quite reasonably, been using the waste heat generated for district heating, for example. The energy efficiency of data technology is going to become an increasingly important issue – and in Finland we can run servers economically and ecologically on a sustained basis.