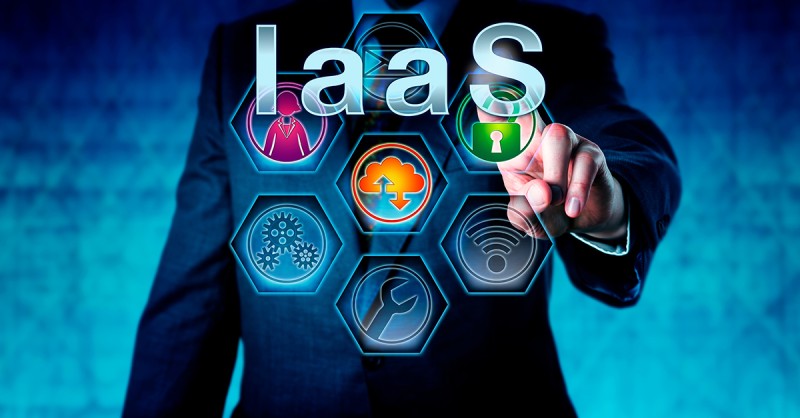 IaaS: Security and threats
Infrastructure as a Service (IaaS) is gaining popularity in organisations of all sizes. Many of them have completely replaced servers and local devices with IaaS services. According to some sources , it is the fastest growing cloud segment. This is not surprising, as the benefits of IaaS are extremely compelling. However, the security of services running in the cloud depends on the security of the cloud infrastructure. It is therefore worth taking a look at the potential IaaS security issues that may arise and how to prevent them.
With IaaS, the customer bears slightly more responsibility than with PaaS or SaaS . This is because it is the customer who has control over the workload here. As the control over the infrastructure increases, so does the responsibility associated with ensuring IaaS security. Specific practices will be highly case-specific and vary, but there are some universal principles that help to avoid basic risks, which we will talk about in the following article.
IaaS security issues
Data Leaks: Data stored in the cloud must always be secure. For this to be possible, both providers and customers must be aware of how data is being accessed and ensure that only authorised users have the rights to access it. The use of data must therefore be monitored at all times. Implementing additional security measures like multifactor authentications will help, too.
Data loss: A threat no less serious than data leakage is complete data loss, which can be caused by various malicious accidents. This means that creating backups and storing them correctly becomes extremely important.
Authentication issues and lack of visibility: Weak passwords, insufficient attention to verification, or inadequate management of access rights can have fatal consequences and lead, among other things, to data leaks. This happens especially when users are assigned more rights than they really need.
Furthermore, insiders (for example, former employees) can also threaten the company and attempt to steal data through spyware or data manipulation. In the case of IaaS, this can even lead to the destruction of the entire infrastructure and data.
According to a report by SailPoint, organisations that rush to maintain business continuity tend to lose sight of who has access to cloud-based IaaS infrastructure. The study also suggests that as many as 45% of cyberattacks are caused by a lack of visibility and access-related controls.
Cyberattacks: Cyberattacks of all kinds are becoming more frequent and more sophisticated. This includes denial-of-service (DoS) attacks, which are growing as cloud adoption increases. By consuming large amounts of computing power, they can slow down (or even stop) business-critical services.
How to ensure Infrastructure as a Service security?
The basic and most important IaaS security principle is to protect access by giving users only the necessary permissions, to audit accounts (especially privileged access), and delete inactive ones. For IaaS, this refers to access to the OS and the applications installed on it. Consideration should also be given to administrative access and access to IaaS control and provider functions – backup, data recovery, and key management. All these accesses need to be tightly controlled and managed: who gets access to what and for what purpose?
The biggest players on the market spend huge sums of money to provide their customers with the highest possible level of IaaS security. They compete in the number of certifications of compliance. Nevertheless, before making any decision, the client should also make sure they have a good understanding of the supplier's IaaS security model. It should protect the servers and data. A good model should include:
Physical access security: Access to servers and other physical facilities should be very tightly controlled.
Compliance with regulations: The supplier should be ready at all times to provide documentary evidence of compliance with relevant regulations, for example, regarding data privacy.
Hardware: The customer should be able to inspect the supplier's equipment specifications, especially safety devices.
With the perfect combination of advice, services, and solutions, ALSO helps to protect against cyber threats and challenges, including those related to IaaS security. To make it even easier, we have created the ALSO Security Circle , which is an overview of the topics to consider to keep customers safe.