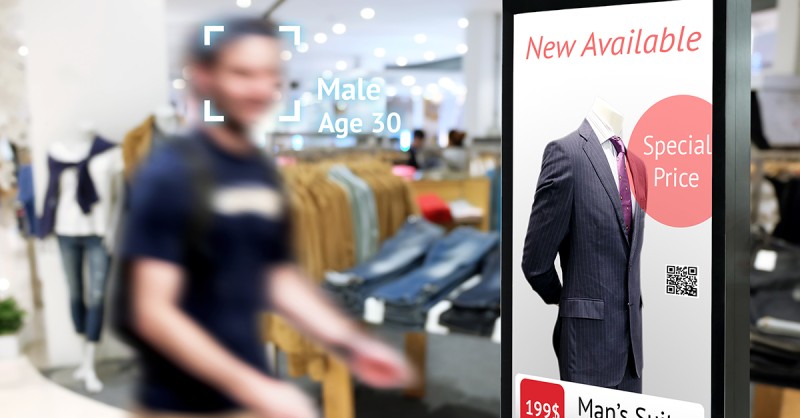 Edge computing in retail
Despite the pandemic, the vast majority of retail transactions still takes place in physical shops. Although we may see a growing trend in favour of e-commerce, physical shops will definitely remain with us for a long time to come. They are where retailers store their goods, make most of their money, and deal directly with their customers.
Physical stores should be well stocked – among other things, the experience and satisfaction of customers depend on it. Imagine cameras that scan prices, promotions, and products on the shelves. This data can then be analysed in real time and presented in the form of alerts so that the in-store team can react to theft or missing products from shelves. Edge computing can be extremely helpful in this situation to ensure smoothness and responsiveness. But that's not all! Edge computing in retail has many more applications, which we will talk about them this article.
What modern customers expect?
A research conducted for Lumen by GlobalData shows what consumers want and expect from a shopping experience:1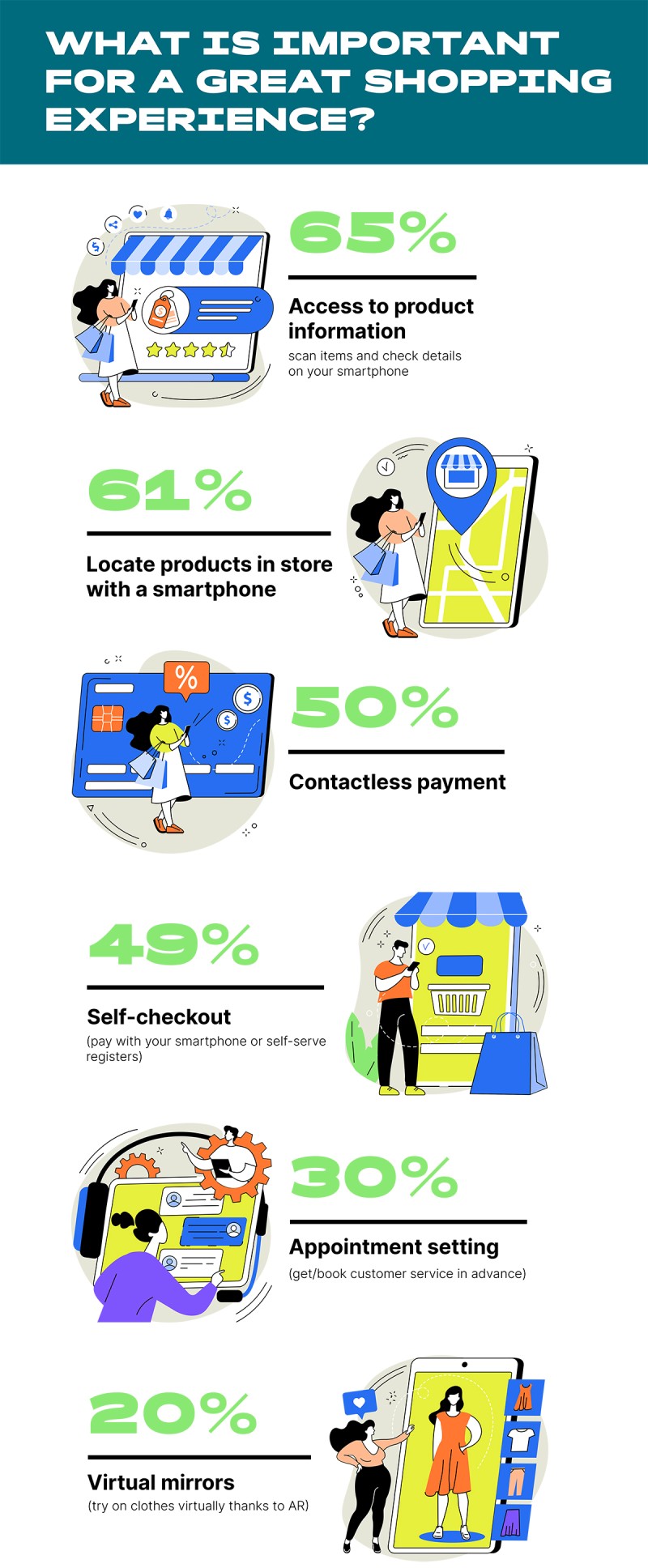 Interestingly, all the customer needs mentioned in the survey depend on the ability to process data quickly. This means that edge computing can directly lead to increased customer satisfaction and an improved shopping experience.
Edge computing use cases in retail
Retail is one of the sectors making the most use of various edge computing applications. The reason for this is probably the constant need to provide customers with an even better experience and to attract them to physical locations. Below are just a few examples of edge computing use cases in retail.
Digital-out-of-home advertising
People are spending more and more time outside the home, and their sight is directed at the smartphone screen. Monitoring, managing, and modifying the content appearing on this screen in real time is a dream come true for marketers and advertisers. Personalised advertising is becoming a very important trend. However, to create digital-out-of-home advertising (DOOH), customer data must be captured and processed in real time. Thus, what appears on a smartphone can, for example, be dependent on the user's location. But that's not all! DOOH advertising also includes digital signage – that is, larger LCD monitors or LED screens that display multimedia content based on data sent from IoT sensors, for example. Since this type of advertising is based on analysing and presenting data in real time, edge computing is an integral part of this type of technology.
Better in-store shopping experience
Many customers are moving online and prefer to shop there because of the convenience, time savings, or more personalised offers. Retailers are therefore racing to create better shopping experiences for their customers in order to attract them back to physical locations. To this end, they are installing various IoT sensors and other devices that turn an ordinary shop into a smart shop.
Such technology could be the virtual mirror, which allows people to try on clothes without having to actually put them on, and then they can easily check stock availability.
Real-time data exchange is critical to providing a better shopping experience in physical shop locations.
Another technology that, working together with edge computing, can lead to a significant improvement in the customer experience is image recognition technology. Among other things, it can enable autonomous checkout for customers or make it easier for them to find specific products in the shop. But that's not all! The same technology can find product defects and notify employees in real time for intervention.
Collecting data on customers' purchasing decisions
Edge computing in retail not only enables the creation of an even better shopping experience for customers. It also provides great opportunities to collect and analyse data, for example on purchasing decisions. Identifying trends, purchasing patterns, personalising customer interactions – all of this leads to more optimised warehouse and shop management, as well as facilitating marketing activities.
The powerful capabilities of edge computing allow retailers to compete effectively with online retailers for customer attention. This is possible by capturing and using customer data and personalising experiences and offers. One thing is certain – the shopping experience of the future is a perfect combination of the physical and digital worlds.


1 https://assets.lumen.com/is/content/Lumen/retail-now-and-beyond-global-data-and-lumen?Creativeid=7565f693-a342-4b14-b8f0-0fa1c40dbd9f