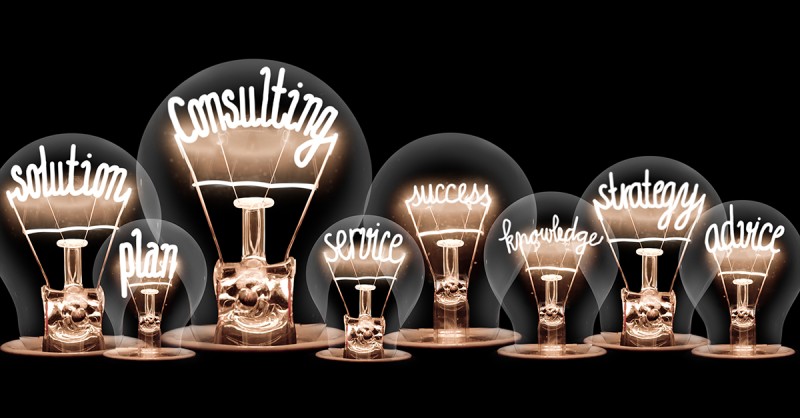 7 big MSP industry trends
One of the most common questions Managed Service Providers ask themselves is "What trends (especially technological) will shape the market in the near future?". Knowing the answer to this question is important as it allows one to prepare and adapt to the changing environment accordingly.
The pandemic poses challenges for everyone. It was and is a time of fundamental changes for society as well as for companies. Many employees moved from offices to homes, so companies had to change their IT architecture accordingly. Quite a few of them even had to hurriedly changed their business models, moving to e-commerce solutions. For MSPs, this period brought many opportunities.
In the following article, we will try to take a look at the most distinct MSP trends that have been shaping the market recently.
Top tech trends for MSPs
At the very beginning it is worth mentioning what does not change because, despite many new technologies and MSP industry trends we can observe, many things remain the same. These include, above all, cloud and security, which are still the core of the business for most MSPs.
According to an annual report conducted by Datto Holding Corp. as many as 97% of MSPs provide cloud-based infrastructure to their customers. By comparison, as recently as 2016, half of the respondents did not offer cloud-based services at all, according to Techtarget.com.
As-a-Service
Perhaps one of the most important trends shaping today's Managed Service Providers is the "as-a-Service" model. Customers want to adopt more and more new technologies in order to improve their daily business operations. However, this often requires not only skills but above all considerable financial investments – both in hardware and software. This is where MSPs lend a helping hand, as they have integrated various types of "as-a-service" into their portfolios. The service model provides software (SaaS), Infrastructure (IaaS), Platforms (PaaS), Device (DaaS), Workplace (WaaS), backup (BaaS), and much more on an outsourced basis. This subscription-based model brings many benefits to both MSPs and their customers.
Cybersecurity
As we mentioned above, one of the factors that remain core to the business for MSPs is cyber security. This area has grown significantly during the pandemic (check out our article on ransomware), due to new cyber threats that have emerged with the rise of the remote workforce. It is therefore worth mentioning some important MSP trends on this topic.
Security Incident Event Management (SIEM) as a Service - SIEM involves collecting, monitoring, and analysing data to build a picture of the current state of security. This makes it possible to identify potential problems and develop a mitigation plan. In this case, an as-a-Service solution allows companies to bypass many costs. MSPs, as providers, have a team of experts whose job is to continuously collect and monitor data as well as to challenge a company's security measures. As a result, the findings will not be biased by the involvement of the persons who created the current security concept and the project can be completed within a much shorter timeframe. Moreover, the cloud eliminates the need for expensive infrastructure.
Security Operations Center (SOC) as a service- The SOC is the team that remains responsible for detecting, preventing, investigating, and responding to cyber threats. Such activity should be continuous and around the clock. Due to the increasing number of cyber attacks, the SOC is becoming a key factor for businesses to operate properly. This is proving to be quite an opportunity for MSPs as, due to lower costs, SOC-as-a-Service is becoming increasingly popular.
Firewall-as-a-Service (FWaaS) - FWaaS is on the rise among MSPs' customers, too (and thus another opportunity to expand the portfolio for Managed Service Providers themselves). The concept is to eliminate firewall devices and simplify a company's IT infrastructure by outsourcing. The increase in the popularity of FWaaS is primarily associated with the transfer of applications from corporate data centres to the cloud and the increase in the number of remote workers.
Automation
An important trend that all Managed Service Providers should pay attention to is RPA. According to Gartner, we will see as much as 19.5% growth in 2022, when the global market is expected to reach $1.89 billion. Automation can help MSPs both streamline internal company processes and help customers to automate highly repetitive sets of tasks.
Blockchain
We hear about blockchain everywhere. However, the vast majority of MSPs are still not working with this technology. It is worth starting to take an interest in this technology, as it may soon become the norm in the industry. One of the basic and probably most obvious advantages of blockchain technology is the additional form of payment. Accepting payments from customers in Bitcoin or Ether can also help customers protect their privacy if they so wish. Another potential use of blockchain among MSPs is to store data of customers who must provide a very large amount of information to their service providers. Blockchain allows data to be stored in a distributed manner, which provides additional security, allows all information to be monitored and prevents it from being manipulated. Moreover, blockchain also allows for increased security related to the signing and enforcement of customer contracts. Blockchain technology is developing at a very fast pace and the number of applications is growing every day, so businesses that want to keep up with the MSP industry trends should turn their attention to blockchain as soon as possible.
Internet of Things (IoT)
IoT adoption among MSPs and their customers continues to grow. As the number of businesses working remotely increases, it is worth noting how IoT-related technologies can serve to support remote workers. These can include conferencing devices (smart cameras that recognise speech or interactive whiteboards). Blockchain technology can be used to determine the nature of communication between devices and to monitor these devices. This provides significantly increased IoT security and introduces transparency into IoT ecosystems.
Artificial Intelligence (AI)
AI is of course an extremely important MSP trend. One of the main goals of all companies, Managed Service Providers included, is to improve the customer experience and become a trusted business partner. AI can help achieving this faster, cheaper, and most importantly better. With the agility and precision of AI, customer experience can be significantly improved in the future. Technology can also be used to find common customer problems and analyse the customer's journey, for example by using chatbots. However, it is worth remembering that the introduction of AI alone will not help companies achieve better results. It is important to properly combine this technology with existing business processes. Among other things, MSPs can help their customers in doing so.
AR & VR
The pandemic has made social distancing the New Normal. This has meant a significant growth in AR and VR related technologies, which allow for virtual experiences that until recently had required physical contact. These technologies are most commonly used among customers operating in the retail market, for example, to enable the visualisation of furniture in a space, or 'trying on' clothes by using a phone's camera.